News
War in Ukraine: A baby rocked by a soldier, a red notebook and other chronicles of our special envoys in Ukraine, Moldova and Poland | The weekly country
When the first Russian missiles hit Ukrainian territory in the early hours of February 24, María R. Sahuquillo, correspondent for EL PAÍS in the area, had been in Ukraine for a month, witnessing the political and military escalation of a conflict that dates back to 2014 Immediately, this newspaper sent a team of reporters to the region, which has been reporting moment by moment the reality of a tragedy that has the world on edge. The journalists from EL PAÍS displaced to the area recount the human drama in the bombed cities and on the borders that waves of refugees are crossing these days.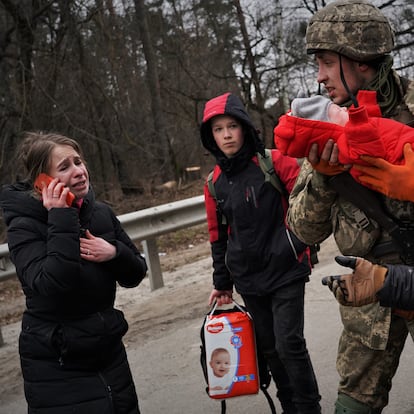 His first war. His first baby. Everything at once. The evacuation of civilians from Irpin, a town on the outskirts of kyiv, united the newborn and the young soldier for a few minutes.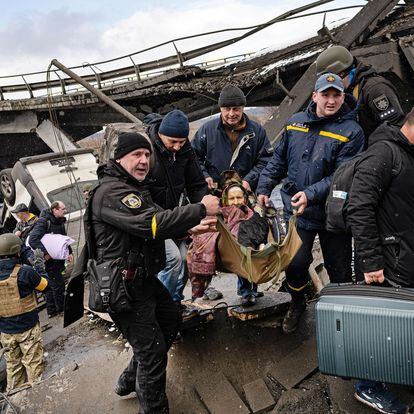 I found Natalia Skivina among the rubble, the dense dust and the destruction of the buildings of the central square of Kharkov. A sticky smoke enveloped everything and she was walking fast with two companions through an area targeted by Russian attacks.
There are many signs that indicate that a country is at war: one of them is ATMs. When two out of three bank offices do not have bills to issue, it means that the population has an urgent need to carry cash with them. Uncertainty is paid in cash.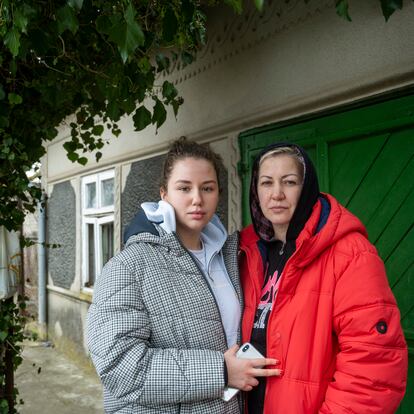 It is impossible not to think that you could be one of them. What would you do? How would you feel? These days I have learned a bit of the stories of the Ukrainians who have left their home fleeing the barbarism of war.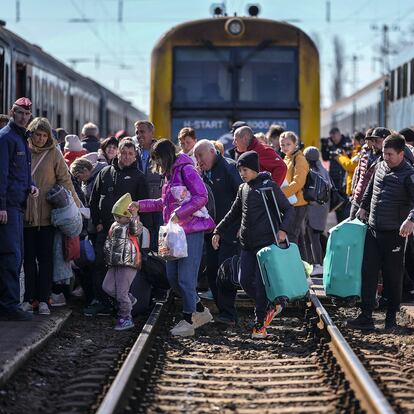 We journalists usually talk about people: their words, their gestures, their silences. Sometimes, however, objects tell a lot of things. It is done by the stuffed animals that children cling to for a trip that they neither fully understand nor know how long it will last.
Exclusive content for subscribers
read without limits